Publicações associadas a Projetos de Computação Avançada
Como referenciar a RNCA em artigos científicos ou conferências?
Exemplo em inglês: "This work was produced with the support of <Operacional Center> and it was funded by FCT I.P. under the project Advanced Computing Project <reference>, platform <name>"
Caso as suas publicações, decorrentes de um projeto de computação avançada da RNCA, não se encontrem listadas nesta página, envie os detalhes para rnca(at)fccn.pt.
2023
M. Graça, D. Marques, S. Santander-Jiménez, L. Sousa and A. Ilic, Interpreting High Order Epistasis Using Sparse Transformers. 2023. IEEE/ACM Conference on Connected Health: Applications, Systems and Engineering Technologies (CHASE), Orlando, FL, USA, 2023, pp. 114-125. https://doi.org/10.1145/3580252.3586982 (Projeto: CPCA-IAC/AV/478750/2022@GCP)
Marques da Silva, J. A., Vieira de Carvalho, M., Cardoso Coelho, R. P., Rodrigues Lopes, I. A., & Andrade Pires, F. M. On the representativeness of polycrystalline models with transformation induced plasticity. Finite Elements in Analysis and Design, 2023. 215, 103875. https://doi.org/10.1016/j.finel.2022.103875 (Projeto: CPCA/A1/420917/2021@INCD)
Silva JPB, Istrate MC, Hellenbrand M, Jan A., Becker MT, Symonowicz J., Figueiras FG, Lenzi V., Hill MO, Ghica C, Romanyuk KN, Gomes MJM, Di Martino G., Marques L., MacManus-Driscoll JL. Ferroelectricity and negative piezoelectric coefficient in orthorhombic phase pure ZrO2 thin films. Applied Materials Today. Volume 30, 101708, 2023. https://doi.org/10.1016/j.apmt.2022.101708 (Projetos: CPCA/A2/5649/2020@HPC-UÉ e CPCA/A2/4628/2020@MACC)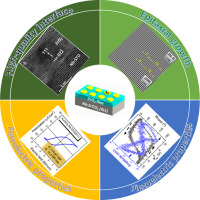 2022
Publicações cujos resultados foram obtidos com recursos HPC-UÉ
Lenzi V., Silva JBP, Šmíd B, Matolín V., Istrate CM, Ghica C, MacManus-Driscoll JL, Marques L. Ferroelectricity induced by oxygen vacancies in rhombohedral ZrO2 thin films. Energy & Environmental Materials. 2022. https://doi.org/10.1002/eem2.12500 (Projeto: CPCA/A1/415075/2021@HPCUE)
Publicações cujos resultados foram obtidos com recursos MACC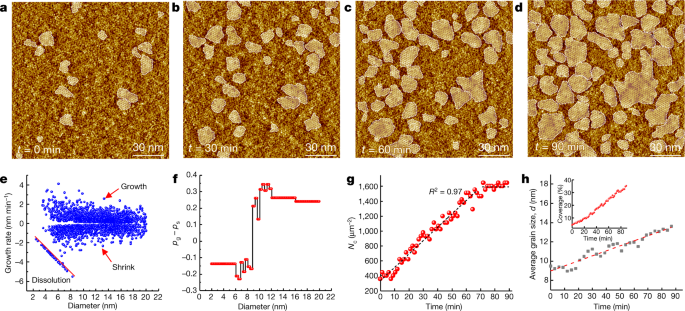 Publicações cujos resultados foram obtidos com recursos INCD
Pina A. F., Sousa S. F., Cerqueira N. M. F. S. A., ChemBioChem 2022, 23, e202100555. https://doi.org/10.1002/cbic.202100555
Fernandes, H.S., Sousa, S.F. & Cerqueira, N.M.F.S.A. New insights into the catalytic mechanism of the SARS-CoV-2 main protease: an ONIOM QM/MM approach. Mol Divers 26, 1373–1381 (2022). https://doi.org/10.1007/s11030-021-10259-7
Bonilla, C., Hernández, A.E.C., Gonçalves, J. et al. Collider signatures of vector-like fermions from a flavor symmetric model. J. High Energ. Phys. 2022, 154. https://doi.org/10.1007/JHEP01(2022)154
Gadelho, J., Guedes Soares, C., Barajas, G., & Lara, J. L. CFD analysis of the PTO damping on the performance of an onshore dual chamber OWC. 2022. n C. Guedes Soares & T. A. Santos, Trends in Maritime Technology and Engineering Volume 2 (1st ed., pp. 381-389). CRC Press. https://doi.org/10.1201/9781003320289-40 (Projeto: CPCA/A1/407670/2021@INCD)
Gadelho, J., & Guedes Soares, C.,. Pneumatic performance improvement of an onshore dual chamber OWC using a CFD model. 2022. In Trends in Renewable Energies Offshore (Guedes Soares C., (Ed.). https://doi.org/10.1201/9781003360773-36 (Projeto: CPCA/A1/407670/2021@INCD)
Rosa A, Cardoso C, Vieira R, Faria R, Oliveira AR, Navarro G and Caldeira RMA (2022) Impact of Flash Flood Events on the Coastal Waters Around Madeira Island: The "Land Mass Effect". Front. Mar. Sci. 8:749638. doi: 10.3389/fmars.2021.749638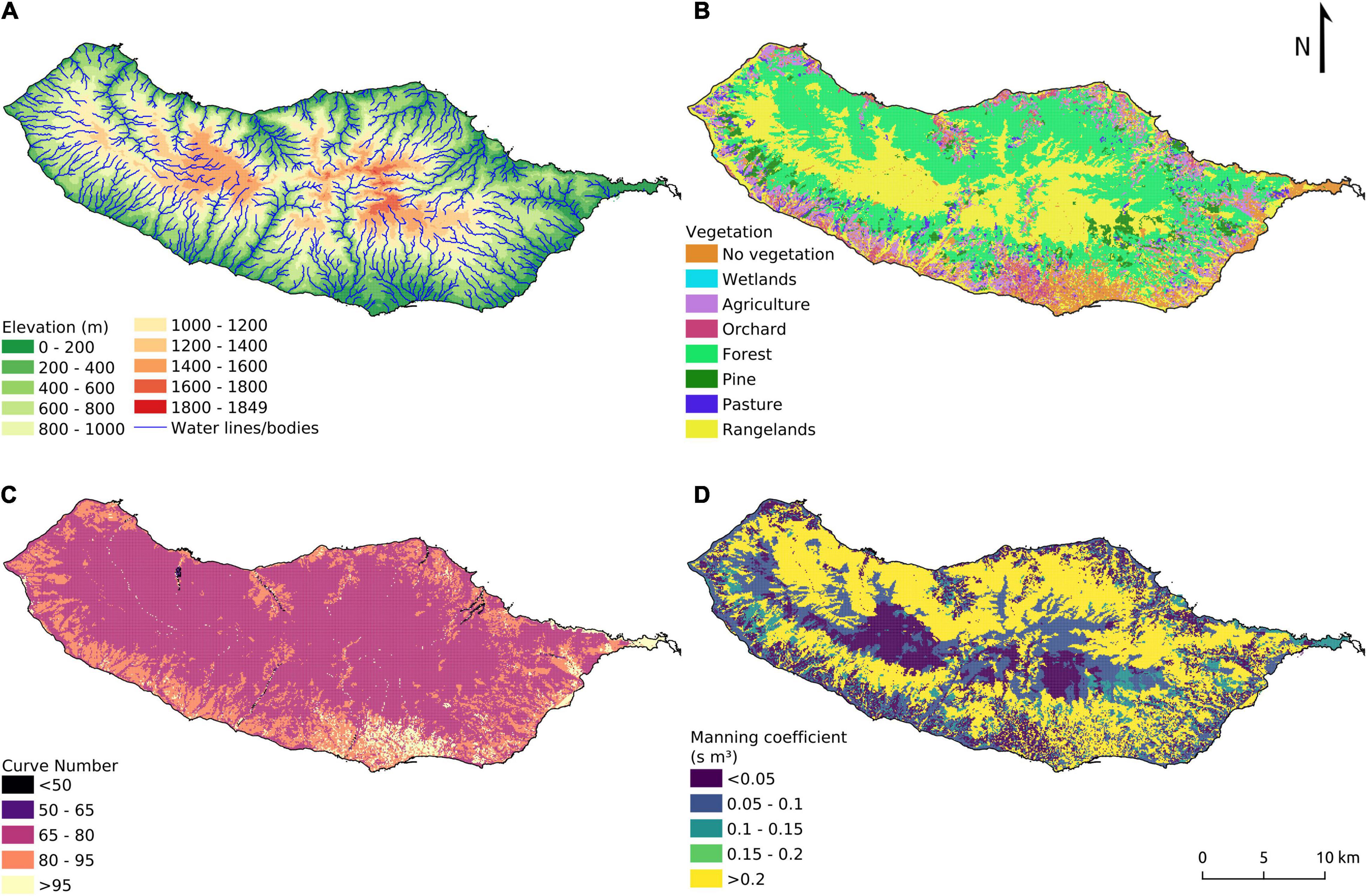 Publicações cujos resultados foram obtidos com recursos LCA-UC
Couto C, Tong Q, Gernay T, Predicting the capacity of thin-walled beams at elevated temperature with machine learning, Fire Safety Journal, Volume 130, 2022, 103596, ISSN 0379-7112, https://doi.org/10.1016/j.firesaf.2022.103596 (Projeto: CPCA/A1/6717/2020@LCAUC)
Couto C, Neural network models for the critical bending moment of uniform and tapered beams,Structures,Volume 41,2022,Pages 1746-1762,ISSN 2352-0124, https://doi.org/10.1016/j.istruc.2022.05.096 (Projeto: CPCA/A1/6717/2020@LCAUC)
Riaño A., K. Strutyński, M. Liu, C. T. Stoppiello, B. Lerma-Berlanga, A. Saeki, C. Martí-Gastaldo, A. N. Khlobystov, G. Valenti, F. Paolucci, M. Melle-Franco, A. Mateo-Alonso, An Expanded 2D Fused Aromatic Network with 90-Ring Hexagons. 2022. Angew. Chem. Int. Ed. 61, e202113657. https://doi.org/10.1002/anie.202113657 (Projeto: CPCA/A2/2524/2020@LCAUC)
2021
Publicações cujos resultados foram obtidos com recursos HPC-UÉ
Lenzi V, Cavaleiro A, Fernandes F, Marques L, Diffusion of silver in Titanium Nitride: Insights from density functional theory and molecular dynamics, Applied Surface Science, 556:149738, 2021, https://doi.org/10.1016/j.apsusc.2021.149738 (Projeto: CPCA_A2_5649_2020@HPCUE)
Coutinho J, Gouveia JD, Makino T, Ohshima T, Pastuović Ž., Bakrač L., Brodar T., and Capan I.. M center in 4H-SiC is a carbon self-interstitia.l. Phys. Rev. B 103, L180102. 2021. https://doi.org/10.1103/PhysRevB.103.L180102 021.149738 (Projeto: CPCA_A0_7277_2020@HPCUE)

Apolinário, L., Castro, N.F., Romão, M.C. et al. Deep Learning for the classification of quenched jets. J. High Energ. Phys. 2021, 219 (2021). https://doi.org/10.1007/JHEP11(2021)219
Crispim Romão, M., Castro, N.F. & Pedro, R. Finding new physics without learning about it: anomaly detection as a tool for searches at colliders. Eur. Phys. J. C 81, 27 (2021). https://doi.org/10.1140/epjc/s10052-020-08807-w
Publicações cujos resultados foram obtidos com recursos MACC
Publicações cujos resultados foram obtidos com recursos INCD
Castellanos P., Brito A. C., Chainho P., Quintella B.R., da Costa L., França S., Cabral H., Costa J. L., CoastNet Dataset From Mondego, Tejo and Mira Estuaries: Multiparametric Measurements During 2020. 2021. Frontiers in Marine Science. Volume 8. DOI=10.3389/fmars.2021.707089 (Projeto: CPCA_A2_7255_2020@INCD)
Cereja, R., V. Brotas, J.P.C. Cruz, M. Rodrigues & A.C. Brito. Tidal and physicochemical effects on phytoplankton community variability at Tagus estuary (Portugal). Frontiers in Marine Science, 8: 675699. 2021.https://doi.org/10.3389/fmars.2021.675699 (Projeto: CPCA_A2_7255_2020)
França, S., V.F. Fonseca, S.E. Tanner, R.P. Vasconcelos, P. Reis-Santos, A. Maia, M. Ruano, I. Cardoso, S. Henriques, M.P. Pais, P. Brandão, A.C. Brito, P. Castellanos, P. Chainho, B. Quintella, L. Costa, M.J. Costa, J.L. Costa & H.N. Cabral. Historical data in the CoastNet Geoportal: documenting fish assemblages in Portuguese estuaries. Frontiers in Marine Science, 8: 685294. 2021. https://doi.org/10.3389/fmars.2021.685294 (Projeto: CPCA_A2_7255_2020)
Bonilla C.,Carcamo Hernandez AE, Goncalves J, Freitas FF, Morais AP and Pasechnik R. Collider signatures of vector-like fermions from a flavor symmetric 2HDM. 2021. URL
D. Quelhas, J. Carneiro, M. Lopes-Marques, J. Jaeken, E. Martins, J.F. Rocha, S.S. Teixeira Carla, C.R. Ferreira, S.F. Sousa, L. Azevedo, Assessing the effects of PMM2 variants on protein stability, Molecular Genetics and Metabolism, Volume 134, Issue 4, 2021, Pages 344-352, ISSN 1096-7192, https://doi.org/10.1016/j.ymgme.2021.11.002
Serrano, C., Teixeira, C.S.S., Cooper, D.N. et al. Compensatory epistasis explored by molecular dynamics simulations. Hum Genet 140, 1329–1342 (2021). https://doi.org/10.1007/s00439-021-02307-x
Vieira, T.F.; Martins, F.G.; Moreira, J.P.; Barbosa, T.; Sousa, S.F. In Silico Identification of Possible Inhibitors for Protein Kinase B (PknB) of Mycobacterium tuberculosis. Molecules 2021, 26, 6162. https://doi.org/10.3390/molecules26206162
Santos-Pereira C,Rocha J. F., Fernandes H. S., Rodrigues L. R., Côrte-Real M., Sousa S. F., The milk-derived lactoferrin inhibits V-ATPase activity by targeting its V1 domain, International Journal of Biological Macromolecules, Volume 186, 2021, Pages 54-70, ISSN 0141-8130, https://doi.org/10.1016/j.ijbiomac.2021.06.200
Martins, F.G.; Melo, A.; Sousa, S.F. Identification of New Potential Inhibitors of Quorum Sensing through a Specialized Multi-Level Computational Approach. Molecules 2021, 26, 2600. https://doi.org/10.3390/molecules26092600 (Projeto: CPCA/A00/7140/2020@INCD)
Teixeira MAL, Nygren A, Ravara A, Vieira PE, Hernández JC, Costa FO (2021) The small polychaete Platynereis dumerilii revealed as a large species complex with fourteen MOTUs in European marine habitats. ARPHA Conference Abstracts 4: e64937. https://doi.org/10.3897/aca.4.e64937 (Projeto: CPCA_A1_7359_2020)
Parracho J. O., Thomaz L. A., Távora L. M. N., . Assunção P. A. A and S Faria . M. M., "Cross-modality Lossless Compression of PET-CT Images," 2021 Telecoms Conference (ConfTELE), 2021, pp. 1-6, doi: 10.1109/ConfTELE50222.2021.9435467 (Projeto: CPCA_A2_6986_2020)
Outras publicações
2020
Pedro J., Ramôa B., Nóbrega J. M., and Fernandes C., Verification and validation of openinjmoldsim, an open-source solver to model the filling stage of thermoplastic injection molding, Fluids, vol. 5, iss. 2, p. 84. 2020. https://doi.org/10.3390/fluids5020084 Projeto@MACC
Última atualização em Feb-28