2nd edition
Artificial Intelligence in the Cloud
In the preferred areas of Natural Language Processing and Ethics in Artificial Intelligence
Ref.: FCT/CPCA-IAC/2023/01
SUBMISSIONS OPEN until 26 JULY 2023 (13H, LISBON TIME) - Applications closed
Overview and Objectives
As part of Google's increasing efforts to support research excellence in Portuguese academia, Google has made available to FCT - Fundação para a Ciência e a Tecnologia credits at Google CloudPlataform (GCP) in the amount of 1M USD (one million US dollars) for the year 2023. Thus, the FCT opens this Call for Advanced Computing Projects, to support research and development projects in the preferred areas of "Natural Language Processing". e "Ethics in artificial intelligence," and other scientific areas. Detailed information about the contest is available at FCT website.
Recipients and Eligibility
They are beneficiaries, individually or in co-promotion:
R&D institutions (Research and Development)
The Collaborative Labs;
The technological interface centers;
Science and technology infrastructures;
Science and technology networks and consortia;
Private non-profit institutions that have R&D activities as their main objective;
Digital Innovation Hubs;
Other public and private, non-profit institutions that develop or participate in research, development or innovation activities;
Companies that develop advanced computing projects, in research, development or innovation activities.
Individuals operating in Portugal and wishing to develop advanced computing projects in any scientific area.
Regarding applications from companies as beneficiaries, advanced computing projects should:
occur in the scope of pre-competitive research and innovation, for which the goods or services that are the subject of that research or innovation have not yet been assigned a commercial value.
not exceed, for all applications of this type together, 50% of the total computational budget to be allocated in this call.
How to Apply
Applications must be submitted in the English language and on a separate form at:
Computational model
Preferred Areas
A minimum of 80% of the resources are reserved for the areas of Natural Language Processing and Ethics in artificial intelligence.
A minimum of 20% of the resources are reserved for the remaining scientific areas using the Google Cloud Platform offering in artificial intelligence and data analytics algorithms, or more if there are not enough applications to fill the quota mentioned in the previous point.
If the resources requested in the aforementioned areas do not exhaust the computational resources available in the tender, the remaining portion may be allocated to any other areas.
Summary of access typologies
Fixed Access
Variable Access
credits in GCP
25.000 USD
up to 150,000 USD
duration
365 days or until credits expire
365 days or until credits expire
support1
Institutional or Individual
Institutional
Google account mode
Instrumentless Account
(no credit card and limited access)
Billing Ids & Safeguarding
(with credit card for account activation)
access to GPUs
not
yes
resource consumption
after exhaustion of resources, the account closes automatically
allows you to activate invoicing backups2
reinforcements
not
yes
1 According to Article 4 of Regulation 10/2022.
2 In the Variable Access typology, the applicant associates a payment method to the Google account, such as a credit card number, even if the use of GCP will not generate requests for payments in the context of this contest. This type of account allows you to set up a billing safeguard that consists of using the credits without charging the credit card used. It is the researcher's responsibility to set up this type of safeguard. The payment method (e.g.: credit card) will only be requested by Google after the project receives FCT approval.
Selection Criteria
Under Article 14 and 15 of the Advanced Computing Project Regulations all applications received are treated according to the following criteria, which are densified and detailed in the evaluation guide:
T1: Technical adequacy to the requested resources;
T2: Computer resource application plan, reasonableness, and work plan;
T3: Technological or scientific relevance of the advanced computing project.
Supporting documentation
No information published on this page replaces or overrides the Regulations, Notice of the Call for Proposals, and the information available on the FCT website.
Contacts
Additional information and clarifications can be requested through the e-mail address: rnca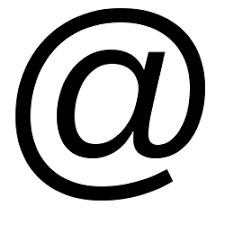 fccn.pt, indicating in the subject "FCT/CPCA-IAC/2023/01".